Clive Rooney MIACP. BA (Hons) Psych, Higher Grad  Dip Psychsis, BSC (Hons) Counselling & Psychotherapy, MA Cognitive Behavioural Therapy. Registered Psychotherapist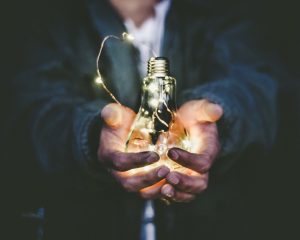 I am a private practice registered psychotherapist serving clients in and around Carlow, County Carlow, Ireland. As your therapist, it is my priority to coach clients to make informed decisions, act and think in strategic compassionate ways and increase responsibility and self respect.
CBT is a collaborative enterprise that modifies personality styles to be fmore flexible to help get what you want from life. It is change oriented with emphasis on helping you to do what is right FOR YOU! as YOU see it! and living according to your values and the way YOU want to live your life.
I am specifically trained  in Cognitive Behavioural Therapy (CBT) that delicately blends the compassionate  aspects of a problem focused strategic and proactive therapy style.
Treatment Approach
I use a Cognitive Behavioural formulation  approach to address my clients unique needs. Many successful treatment plans in CBT will utilize a blend  of cognitive/behavioural, compassion focused , developmental, and psychoeducational therapy. CBT is essentially self help therapy where I train you to become your OWN therapist upon leaving. You will be equipped with the relevant tools and strategies to begin to effectively remove the barriers that prevent you from succeeding in life.





Additionally, there is a growing body of research that supports the practice of CBT  as the most effective therapy for dealing with day to day problems.. Neuroscience research reveals individuals that practice these techniques are happier, more resilient, and better equipped to heal painful memories from the past. It is my goal  to help my clients move past what's blocking them from reaching their full potential individually and in their relationships.
"If you know the enemy and you know yourself, you need not fear the result of a hundred battles"

– Sun Tzu
Education & Credentials:
License State: REP OF IRELAND
Practicing Since: 2014
BA (HONS) Psychology
Higher Graduate Diploma Psychoanalysis
Bsc (Hons) Counselling & Psychotherapy
MA Cognitive Behavioural Therapy